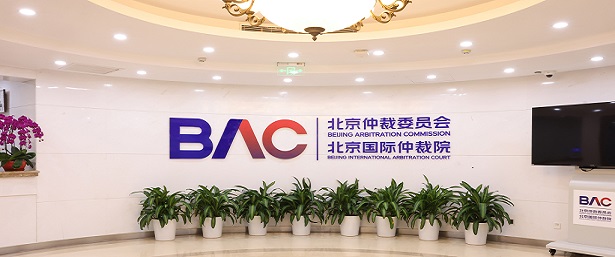 "Adopting International Practice, Handling M&A Disputes" – "Dispute Resolution in International M&A Transactions" Symposium Successfully Hosted
---
Publish time: 2019-7-2
On the Afternoon of March 27 2019, a symposium themed "Dispute Resolution in International M&A Transactions" organized by the Beijing Arbitration Commission / Beijing International Arbitration Center (the "BAC") jointly with Freshfields Bruckhaus Deringer (the "Freshfields") was successfully hosted at the BAC International Conference Hall. This event was one of the BAC Forum of Leading Law Firms series, and attracted more than 100 professionals from governmental authorities, enterprises, research institutes, arbitration institutions and law firms.
The symposium
At the beginning of the event, Dr. Chen Fuyong, Deputy Secretary General of the BAC, and Mr. Peter Turner QC of Freshfields, delivered opening addresses. Dr. Chen firstly reviewed the good cooperation between the BAC and Freshfileds. Then he introduced the BAC's extensive dispute resolution experience in M&A area and its efficiency and professionalism in dealing with international cases. Mr. Peter Turner QC presented a brief introduction of the reasons Freshfields has had cooperation with the BAC and has sharing concerning the theme of this symposium. He encouraged the audience to have active exchanges with the speakers, share their experience, and jointly have a discussion on issues related to international M&A transactions. The symposium was moderated by Dr. Arthur Dong, Partner of Anjie Law Firm.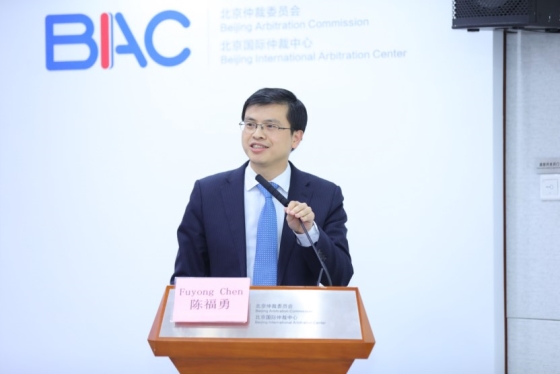 Dr. Chen Fuyong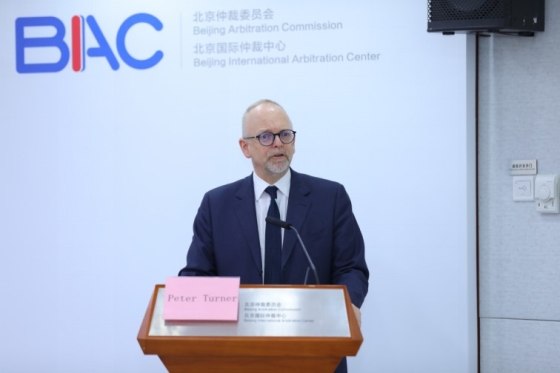 Mr. Peter Turner QC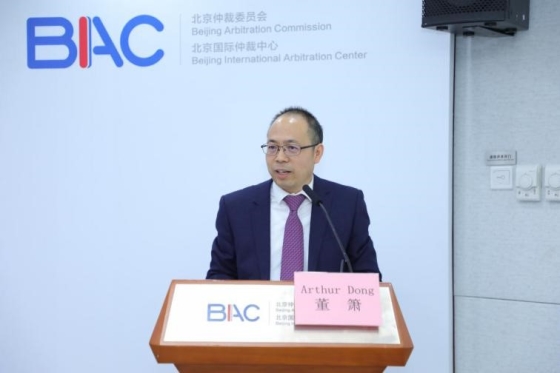 Dr. Arthur Dong
Thereafter, the Freshfields team provided a concise but well focused interpretation of "issues frequently seen in M&A transactions" and "the drafting of international arbitration clauses".
Mr. John Choong, Partner of Freshfields, firstly summarized the growth trend of Chinese investment overseas between 2002 and 2018, as well as the types and quantity of M&A disputes filed with the ICC International Court of Arbitration. Based on the rich experience in M&A and dispute resolution of Freshfields, Mr. Choong briefly introduced disputes that might arise either before or after the closing of an M&A transaction according to key time nodes throughout international M&A transactions and frequently seen contract terms.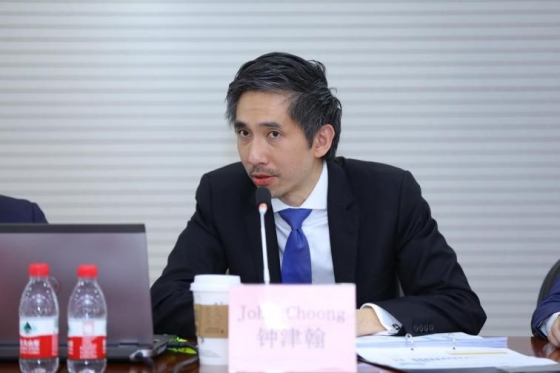 Mr. John Choong
Next, Mr. Liu Xin, Senior Associate of Freshfields, made in-depth analyses of detailed terms arrangement in international M&A transactions, interest demands of both parties and coping strategies for disputes, which is of high guiding significance. Among such analyses, Mr. Liu provided a profound interpretation of issues frequently seen in M&A dispute resolution, such as "preconditions unmet", "material adverse change", "exclusive contractual arrangement", "breach of representations & warranties" and "currency exchange", in a simple way. On the ground of such frequently seen issues, Mr. John Choong analyzed how parties should prevent risks from their contract arrangement, and how they should protect their interests in disputes, from perspectives of the seller and the purchaser, respectively. Mr. Peter Turner QC referred to cases of Freshfields and thereby made a thorough summary and sharing concerning the strategy selection and practice experience of dispute resolution.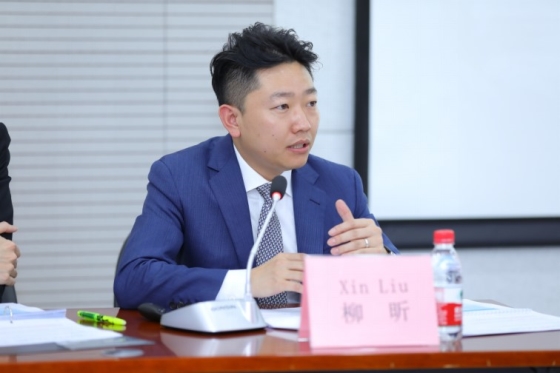 Mr. Liu Xin
With respect to the drafting of international arbitration clauses, Mr. John Choong and Mr. Peter Turner QC jointly presented an analyses of the reasons of choosing arbitration and the drafting of arbitration clauses, including the matters need attention from the parties. After that, the three speakers of Freshfields made introduction of issues of multi-parties, multi-contracts, emergency arbitration, pre-arbitration dispute resolution and the enforcement of arbitral awards, and also shared their experience in these aspects.
The professional sharing triggered warm exchanges and wide discussions among the audience. At last, the symposium came to a successful end in the applause of the audience.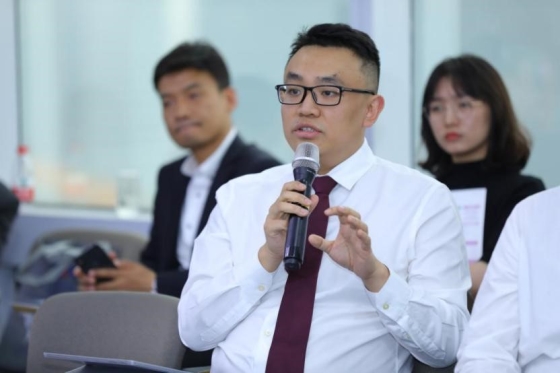 Q&A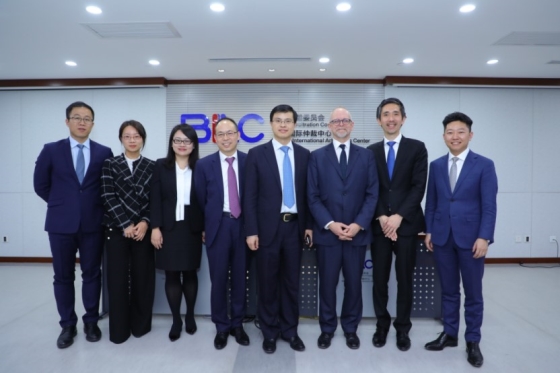 Group photo of part of the speakers
The BAC has always endeavored to work on professional knowledge dissemination and dispute resolution research including the area of international M&A transaction, and to build a platform for exchanges for professionals, both domestic and abroad. Professionals from various industries are welcome to continue to pay attention to and participate in relevant events organized by the BAC, and to pay attention to the BAC's website and WeChat account for more information.
All disputes arising from or in connection with this contract shall be submitted to Beijing Arbitration Commission / Beijing International Arbitration Center for arbitration in accordance with its rules of arbitration. The arbitral award is final and binding upon both parties.