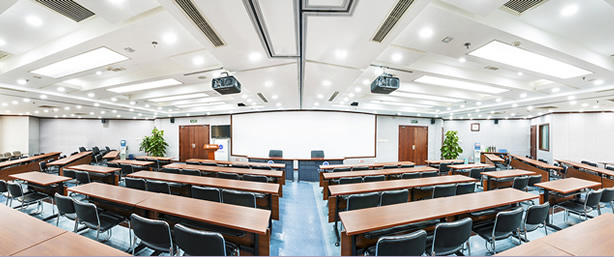 I. About the Hosts
Beijing Arbitration Commission/Beijing International Arbitration Center(BAC/BIAC)
Established in 1995 as an independent and non-governmental institution, the BAC/BIAC has become the first self-funded arbitration institution in China in 1998 and is widely accepted as one of the primary arbitration institutions internationally.
With the aim of delivering trusted professional services, the BAC/BIAC endeavors to promote and encourage the resolution of disputes through efficacious arbitration and a comprehensive understanding of Chinese arbitration practices. Towards this end, the BAC/BIAC actively organizes the Annual Summit on Commercial Dispute Resolution in China, sponsors the Biennial ICCA Conference, and contributes constructively to the UNCITRAL Working Group II's deliberations, as an observer.
Chinese Initiative on International Law (CIIL)
CIIL was established by a group of legal professionals who worked at international institutions and studied abroad. They realized the significance of international NGOs in international affairs and the according lack of influence of China. Currently, CIIL has various programs including Moot Court Alumni Club, CIICJ, Common Future Fund and Rainbow Law School that focuses on LGBT rights.
II. About the Joint Internship & Application Requirement
Based on BAC/BIAC International Internship, Beijing Rule of Law Fellow ("the Joint Internship") is an innovative move as BAC/BIAC and CIIL decided to cooperate. It provides unique opportunity for international students to gain hands-on experience of Chinese legal matters and interact with talents in Chinese legal professionals.
Since the creation of BAC/BIAC International Internship in 2005, hundreds of students from 83 reputative universities in 18 countries applied and 80 students received the opportunity to intern in BAC/BIAC. They closely observed arbitration and dispute resolution practice in China, studied know-how at the top arbitration institution, and merged those Chinese "flavor" into their legal career. With the innovation of the Joint Internship, international students will have an enhanced experience by participating BAC/BIAC and CIIL's tasks and networking with more Chinese legal professionals.
The international interns will be able to participate in the international arbitration procedures administered by BAC/BIAC and the legal activities organized by CIIL. On a weekly basis in general, the hosts will invite talents in top law firms, arbitration institutions, courts, universities, etc. to have meetings with international interns (herein referred as "Rendez-vous"), which enable exchange of ideas and thoughts. This Rendez-vous will be inclusive for other hosts in certain period of time and subject to the hosts' arrangement.
The Weekly Plan for 2019 (Winter & Summer):
Time
Arrangement
Note
The 1st Week (Beginning)

Day1: Introduction of Chinese Arbitration and BAC/BIAC (at BAC/BIAC)

Day2: Meeting with CIIL (at TBD)

Day3-Day5: Subject to BAC/BIAC and CIIL's introductory arrangement

•The work place locates at BAC/BIAC, except the Meeting with CIIL in Day 2 will be determined by CIIL.
The 2nd Week
-
The 7th Week

Day1-Day5:

Winter:

BAC/BIAC: Participate in Annual Review and Preview Project, arbitration procedure (notice drafting, serving, arbitration hearing), translation

CIIL: Participate in the organization of Jessup Practice Round, Vis Pre-Moot (Beijing), International Criminal Court Chinese Moot, attend in legal forums in Beijing

Summer:

BAC/BIAC: Participate in arbitration procedure and translation of arbitration documents

CIIL: Participate in the organization of LAWSAN Moot Court Training Camp and Rainbow Law School Summer Camp in LGBT area, attend in legal forums in Beijing

•The intern will attend arbitration hearing at least once a week, or deal with arbitral issues within her/his language capacity, mentor in BAC/BIAC will hold a Q&A for arbitration procedure for the intern every fortnight.
•From the 5th week, BAC/BIAC will arrange "Research on the Arbitration Strategy" according to the internship situation.
•CIIL will determine and arrange the intern's attendance of legal forums in Beijing. CIIL shall arrange the intern to attend at least one legal forum with high quality in Beijing during the internship.
The 8th Week (End)
Summary of the internship
•If the intern wishes to conduct in the form of presentation, BAC/BIAC can provide venues.
Special Note
•Except for the regular arrangement mentioned above, the hosts will arrange 2-8 times of Rendez-vous during the internship, and invite talented legal professionals to communicate with the intern in the form of lunch talk or dinner talk, enabling the intern to have a comprehensive understanding on Chinese legal professionals.
The legal professionals contemplated to invite from the sector of: (i) lawyer, (ii) inhouse counsel, (iii) scholar, (iv) young legal professional, (v) public servant (from including government and court), etc. CIIL will be responsible for the arrangement of Rendez-vous and the legal professionals contemplated to invite will be jointly determined by BAC/BIAC and CIIL.
•Subject to the hosts' arrangement, weekends will be probably arranged.
•The Winter in the arrangement refers to December to February next year, Summer refers to June to September of the year. In the event that the intern has a different time arrangement after negotiating with the hosts, her/his working arrangement will be flexibly adjusted in reference of the Joint Internship.
•The applicant shall note that neither BAC/BIAC nor CIIL are entitled to explain whether the Joint Internship can be considered as the Pro Bono work in New York State Bar application.
•If applicant contemplates to apply funding from the university, relevant procedures shall be negotiated and conducted with CIIL, BAC/BIAC will provide necessary assistance as case may be.
The Weekly Plan for 2019 (Winter & Summer):
1. Currently pursuing a J.D. or above degree in a foreign law school. Because of the visa policy, the Joint Internship will not open for the graduate or serving officer;
2. Wish to understand Chinese arbitration, Chinese law and Chinese culture, good at cross-cultural communication;
3. Proficiency in Office;
4. The applicant shall submit a resume, attaching with a cover letter describing your goal in doing this internship and indicate the specific internship date);
5. The hosts will not provide any kind of allowance or subsidy. The applicant shall be responsible for their own expense on travelling cost and other necessary cost.
Application materials should be sent to both e-mail addresses below:
All disputes arising from or in connection with this contract shall be submitted to Beijing Arbitration Commission / Beijing International Arbitration Center for arbitration in accordance with its rules of arbitration. The arbitral award is final and binding upon both parties.